Welcome to Delamore
Delamore Estate has remained in the same family since 1688 and the imposing house at Delamore, the fourth to be built on the estate, was commissioned by Admiral Parker and built in 1859. The grounds, which are not normally open to the public, were laid out at around the same time. More info


Delamore Arts Exhibition
Each summer the Delamore Arts Exhibition takes place at Delamore bringing art and the public together within this idyllic setting on the fringes of Dartmoor. The magnificent grounds provide a beautiful backdrop for sculpture large and small, from Henry Moore Foundation prize winners to emerging artists, and the ballroom makes a superb gallery for paintings and indoor sculptures.
The exhibition is open every day in May, come and browse and perhaps buy one of the many pieces created by local, national, and international artists. More info
Delamore Park Offices to let
Delamore Park, a sympathetic development of eight stone barns within Delamore Estate, is available for commercial lettings.

The units, of various sizes, provide flexible accommodation and benefit from environmentally friendly ground source heating. There is a communal parking area providing in excess of 50 parking spaces. More info

Gallery and Events Space to hire
Within the Delamore Park complex, a Grade II listed medieval farmstead has been converted into a purpose built gallery with a striking walled sculpture garden and original lighting concept.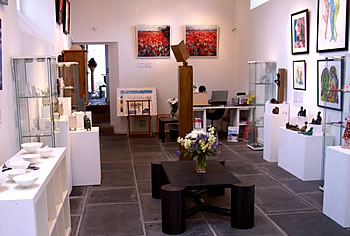 This innovative and beautiful space is available for hire for use as a gallery or event space. More info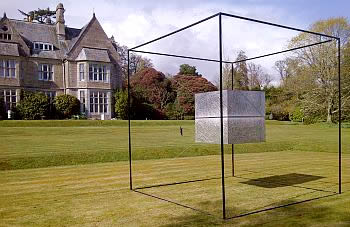 Henry Bruce's installation 'Horizon Cube' at Delamore during the 2012 Art Exhibition
Pink Tree Wood Fair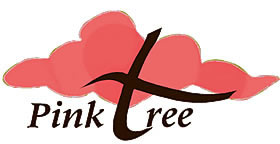 Following on from the success of the Summer Art Exhibitions, the Delamore Estate is to hold The Pink Tree Wood Fair, a one day outdoor event to showcase local artists and crafts people working in wood and to raise awareness of wood diseases such as Larch disease and Ash dieback.
The wood fair takes place on 25 August 2013 and the Delamore Estate is welcoming interest and enquiries from contractors, artists and craftspeople who might wish to take a stand at the event.
For more information please contact David Woodford on Tel: 01752 837663 or email david.woodford@delamore.com.
More details can be located at www.pinktreewoodfair.co.uk